OUR SERVICES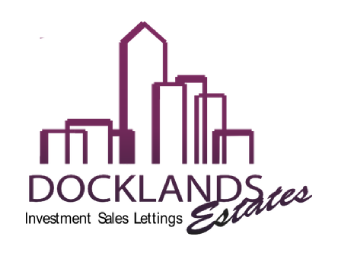 YOUR ONE STOP PROPERTY NEEDS
Appraisals, (Free)
Sales, (1%)
Lettings, (6-8%)
Property management, (10%) (8% with our free management offer)
Guaranteed Rent (14%)
Short Term Rentals, AirBnB etc (poa)
Project management, (POA)
Investment property,
Renovation,
Let Only, (6%)
Tenancy creation,
Inventories, (£99-£149)
Gas safety certificate – (£60)
EICR (Electrical installation condition report) (£75)
EPC (Energy performance certificate (£49)
If its not listed, call us…
APPRAISALS (FREE WHEN YOU LIST YOUR PROPERTY WITH US)
Thinking of selling? Give us a call for an up to date valuation of your property. Get 'comparables' and  valuations report with all the information you require to make an informed decision.
SALES (1% OF THE SALE PRICE)
Finding a buyer is only the start of the journey.  According to Which? 30% of property purchases fall through after an offer has been accepted.
That's why our team of expert negotiators will be in constant communication with the buyer, the seller, their mortgage broker and their solicitor to keep your sale on track.
PROPERTY MANAGEMENT (6% WITH OUR FREE MANAGEMENT OFFER)*
Need your buy to let managed? Want to 'Let my house' or 'let my flat'. This is where most Landlords fail! Going with the wrong agent can mean years of anguish and heart ache, not to mention the big hole in your pocket. Call us for a fully managed solution, all thats required of you is to sign the contract and put your feet up. We will cover it all (or some! depending on what you want). Our commission and fees are unambiguous and we'll always inform you of anything that may cost you. (unless you have authorised us not to)
GUARANTEED RENT (14% OF THE ANNUAL RENT)*
We offer two guaranteed rent options. Do not be fooled by other agents that offer guaranteed rent, a 'guarantee' is a big word, and agents should not really offer this service unless they are regulated to sell insurance products and licensed by the FCA.
We offer two products, 1 is where we will take out a "rent protection policy" from a nationally recognised insurer such as Aviva or Royal Sun life. 2 is where Docklands Estates will lease the property from you and become directly liable for the rent payments, this is usually for a 3 or 5 year term.
SHORT TERM RENTALS & SERVICED ACCOMODATION (POA)*
One of the best ways to maximise on rental income is to turn your property into serviced accommodation. Serviced accommodation is like running an AirBnB or Hotel, you are paid by the night and can 3x your rental income. You are also taxed differently allowing for further savings. We run and manage serviced accommodation on behalf of our clients, fees are negotiated on an individual basis, dependant on location and facilities, as a guide you should expect to pay in the region of 25%
PROJECT MANAGEMENT/RENOVATIONS
Though not traditionally an estate agents role, this service is becoming more and more popular. Does your property require modernisation? thinking of maximising your returns? we can fully manage you renovation needs, including extensions and kitchens, just give us a ring and see what wonders we can do for you. We could even give you an interest free loan to renovate your property to bring it back in to the market.
LET ONLY (6% OF THE ANNUAL RENT)
Sometimes you just need a tenant! We can help. Weather you need referencing, tenancy creation, or just certificates, we can help as much or as little as you need.
INVENTORIES AND CERTIFICATES
We offer all our landlords fixed inventory costs and certificate cost.
EPC – Now £49
Gas Safety Certificate – Now £60
EICR – now from £75
*Terms and conditions apply.